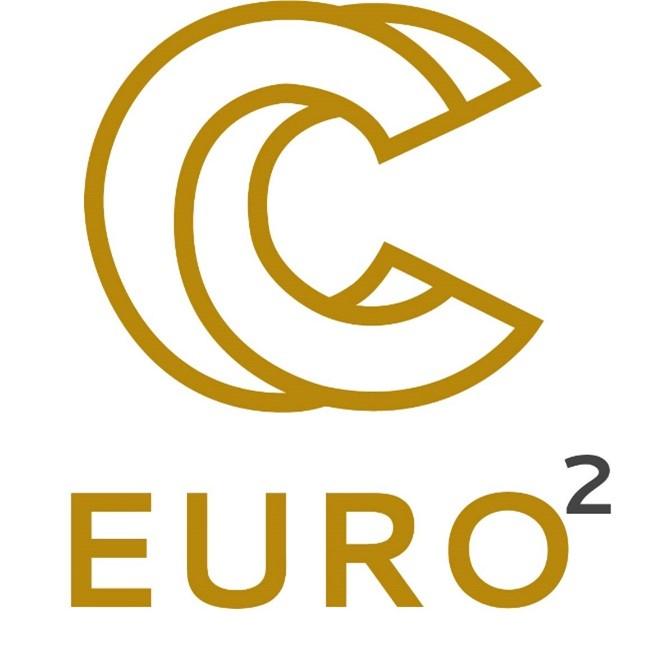 EuroCC 2 and Castiel 2 are two linked projects which work to identify and address the skills gaps in the European High Performance Computing (HPC) ecosystem and coordinate cooperation across Europe to ensure a consistent skills base.  
The role of EuroCC 2 is to establish and run a network of more than 30 NCCs across the EuroHPC Participating States. The NCCs act as single points of access in each country between stakeholders and national and EuroHPC systems. They operate on a regional and national level to liaise with local communities, in particular SMEs, map HPC competencies and facilitate access to European HPC resources for users from the private and public sector. 
EuroCC 2 delivers training, interacts with industry, develops competence mapping and communication materials and activities, and supports the adoption of HPC services in other related fields, such as quantum computing, artificial intelligence (AI), high performance data analytics (HPDA) to expand the HPC user base. 
The latest phase of this initiative will build on the achievements of EuroCC, in particular supporting and further developing the HPC Competence Centres and building the overall European HPC ecosystem.  
CASTIEL 2 promotes interaction and exchange of expertise and competence across the NCC network. The project encourages collaboration, exchange of knowledge between HPC practitioners, expertise and best practices between Participating States and the mapping of skills and competences across Europe to support cohesion and a more consistent level of expertise across Europe. In this next phase of the project, the CASTIEL 2 project also takes on an additional role of providing similar coordination support to the EuroHPC Centres of Excellence (CoEs). The CoEs gather HPC expertise in the development of HPC applications by scientific domain at a European level, CASTIEL 2 will build a stronger HPC community which will foster strategic collaboration in HPC research and deployment of skills and in expertise in HPC technologies and applications between CoEs and NCCs.  
The objective of both projects is to strengthen the European Union (EU)'s technological autonomy and competitiveness by ensuring a coordinated and consistent high level of knowledge sharing across Europe in HPC and related disciplines such as high-performance data analytics (HPDA) and HPC-based artificial intelligence.  
EuroHPC JU Executive Director Anders Dam Jensen welcomed the renewals of EuroCC and CASTIEL, saying,  
"EuroCC and CASTIEL were two of the first EuroHPC projects to get off the ground. The work of these two projects underpins the mission of the EuroHPC JU by supporting European HPC users and the development of a consistent skills base across Europe. I am very pleased to see these projects will be further established and support the strengthening of our European HPC ecosystem."    
Dr.-Ing. Bastian Koller, HLRS's General Manager and the Project Coordinator of EuroCC and CASTIEL said, 
"During the first funding period of EuroCC and CASTIEL, it quickly became clear that the HPC communities in different countries — at all levels of expertise — have much to gain by discussing their knowledge, experiences, and needs with others, and we were excited to see the enthusiasm for collaboration." He added, "As these projects enter their second phase, these interactions will lead to further improvements and impressive success stories in the usage of HPC, HPDA, and AI for research and industrial applications across Europe."   
More details 
The projects were selected following the call DIGITAL-EUROHPC-JU-2022-NCC-01. 
Starting on 1st January 2023, the project EuroCC2 will run for a 3-year period with a total budget of up to €62 million, provided by the Digital Europe Programme and the EuroHPC Participating States.  
CASTIEL 2 will also run for a 3-year period starting 1st January 2023 and receive up to €3 million funding from the Digital Europe Programme.  
EuroCC 2 and Castiel 2 follow on from EuroCC and Castiel, which started on 1 September 2020 and ran for two years. The two projects received funding from Horizon 2020.  
The two projects will continue to be coordinated by the High-Performance Computing Centre Stuttgart (HLRS), one of three German national supercomputing centres within the Gauss Centre for Supercomputing. 
Related Links 
Background  
The EuroHPC JU is a legal and funding entity, created in 2018 and reviewed in 2021 by means of Council Regulation (EU) 2021/1173, with the mission to: 
develop, deploy, extend and maintain in the EU a world-leading federated, secure and hyper-connected supercomputing, quantum computing, service and data infrastructure ecosystem; 

support the development and uptake of demand-oriented and user-driven innovative and competitive supercomputing system based on a supply chain that will ensure components, technologies and knowledge limiting the risk of disruptions and the development of a wide range of applications optimised for these systems; 

widen the use of that supercomputing infrastructure to many public and private users and support the development of key HPC skills for European science and industry. 
In order to equip Europe with a world-leading supercomputing infrastructure, the EuroHPC JU has already procured eight supercomputers, located across Europe. Five supercomputers are now operational:  LUMI in Finland, LEONARDO in Italy, Vega in Slovenia, MeluXina in Luxembourg, Discoverer in Bulgaria and Karolina in the Czech Republic. 
Two more supercomputers are also underway:  MareNostrum5 in Spain and Deucalion in Portugal.  
Details
Publication date

3 February 2023

Author