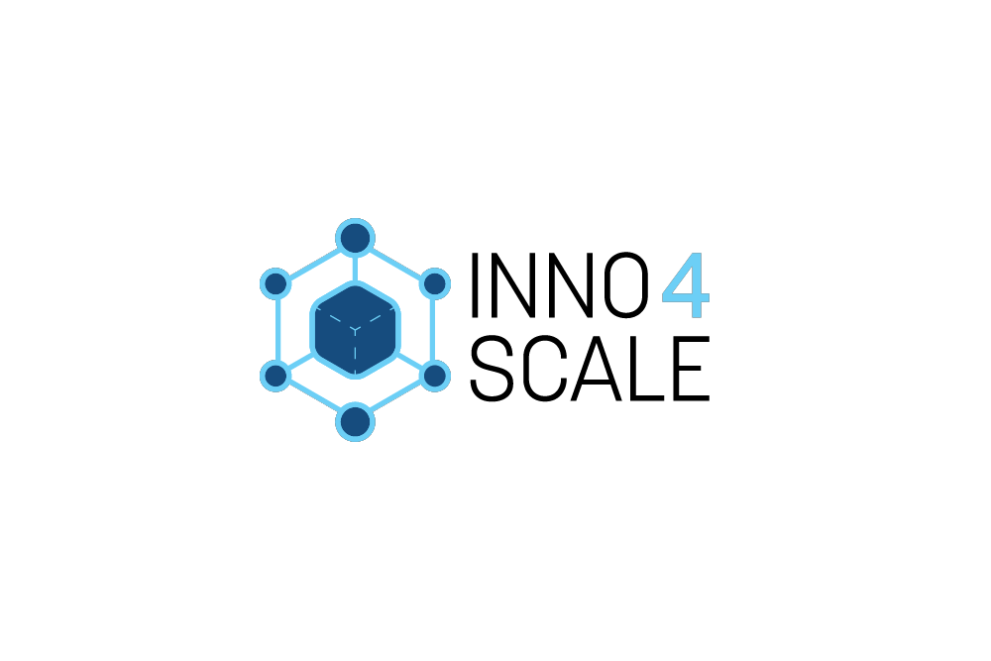 As supercomputers become ever more powerful, the increased processing capabilities of architectures for exascale and post-exascale computers require the complete redesign, reimplementation and reinvention of algorithms to fully exploit the potential of these supercomputers. With two upcoming EuroHPC exascale supercomputers in Germany and France, the need for adapted software for such machines is now becoming more urgent.
To ensure the most efficient use of HPC systems, the European High Performance Computing Joint Undertaking (EuroHPC JU) will fund a new project, Inno4scale, with the mission to identify and fund the most promising novel algorithms for applications. With a total EU budget of EUR 5 million, Inno4scale will facilitate the design and development of highly efficient innovative algorithms for European exascale computers. The most successful of these algorithms will later be taken up by HPC users in academia and industry, resulting in important performance and energy efficiency gains.
The Inno4scale consortium, coordinated by the Barcelona Supercomputing Center (BSC), will finance the development of novel approaches to algorithms by funding smaller projects that demonstrate an original proof-of-concept with high impact for exascale-supported applications.
The consortium will design and organise a call for proposals based on the cascade funding mechanism, financing the most promising ideas on novel algorithms for exascale supercomputers to fully exploit and benefit from these valuable European HPC resources. Proposals received will be evaluated by external experts based on innovative design and impact on the upcoming exascale systems. The call is expected to be open by the end of July, and will run until the end of September. The proposals will then be evaluated throughout autumn 2023 and the innovation studies, or subprojects, are expected to start in 2024 and run for twelve months.
The work of the Inno4scale consortium will ensure that the upcoming European exascale supercomputers can be used to their full potential and solve previously unsolvable computational challenges. Industry, science, and public institutions will then be able to reduce their time-to-solution or energy-to-solution for large-scale computational simulations and develop and find novel solutions quickly.
More Details
Inno4scale was selected following the call HORIZON-EUROHPC-JU-2022-ALG-02. The call is funded by Horizon Europe, the EU funding programme for research and innovation, with a total budget of up to EUR 5 million.
The objective of the call was to develop novel algorithms to exploit the full potential of exascale supercomputing, as well as enable HPC applications to use these new computing capabilities in the future and address important computational challenges which are currently intractable.
This call was for a coordination initiative whereby the EuroHPC JU will provide funds to a consortium which will provide financial support to third party projects, on the basis of an open and competitive selection process, to develop new algorithms with the highest possible impact.
The Inno4scale consortium is composed of BSC, SCAPOS, the High-Performance Computing Center of the University of Stuttgart (HLRS) and the PRACEassociation.
The project started on 1 July 2023 and is due to run for a period of 21 months.
More information regarding current and upcoming EuroHPC Research & Innovation calls can be found here.
Related Links
Background
The EuroHPC JU is a legal and funding entity created in 2018 to enable the European Union and EuroHPC participating countries to coordinate their efforts and pool their resources with the objective of making Europe a world leader in supercomputing. The mission of the EuroHPC JU is:
to develop, deploy, extend and maintain in the EU a federated, secure hyperconnected supercomputing, quantum computing, service and data infrastructure ecosystem;
to support the development and uptake of demand-oriented and user-driven innovative and competitive supercomputing and quantum computing systems based on a supply chain that will ensure the availability of components, technologies and knowledge;
to widen the use of that supercomputing and quantum computing infrastructure to a large number of public and private users.
To date, the EuroHPC JU has already procured eight supercomputers, located across Europe: 
The construction of four additional supercomputers is underway:   JUPITER in Germany, which will be the first European exascale supercomputer, Daedalus in Greece, Arrhenius in Sweden and a second EuroHPC exascale supercomputer in France, to be hosted by the Jules Verne consortium.
In addition, following the signature of hosting agreements in June 2023, six EuroHPC quantum computers are also under deployment in Czechia, France, Germany, Italy, Poland and Spain. These revolutionary quantum computers will allow European users to explore a variety of quantum technologies coupled to leading supercomputers.
Details
Publication date

5 July 2023

Author