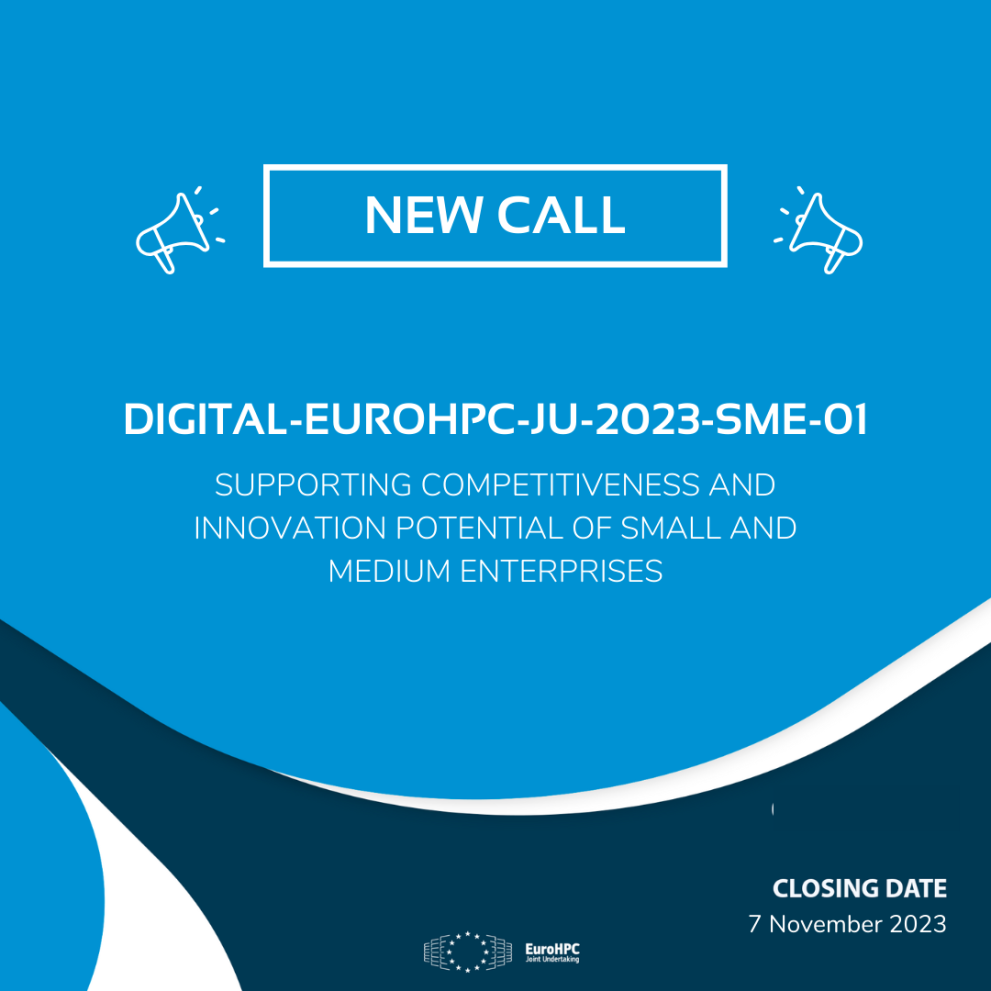 The objective of this call, DIGITAL-EUROHPC-JU-2023-SME-01, is to empower SMEs with advanced computational capabilities on the basis of HPC, enabling them to drive innovation, enhance competitiveness, and overcome challenges in the digitisation of R&D and business processes.
Stimulating the HPC innovation potential of SMEs aims to position SMEs as technology leaders, fuel their success, and contribute to the overall advancement of industries and economies, by enabling new services for instance by large-scale simulations, data analysis, large language models or machine learning utilising HPC resources.
The call is funded by Digital Europe Programme (DEP), an EU funding programme focused on bringing digital technology to businesses, citizens and public administrations, with a total budget up to EUR 30 million.  
The call will be open for submissions until 7 November 2023, 17:00 (CET).  
More details and all relevant documents concerning the call are available on the EU Funding & tender opportunities portal and in the EuroHPC JU website. 
Details
Publication date

5 September 2023

Author