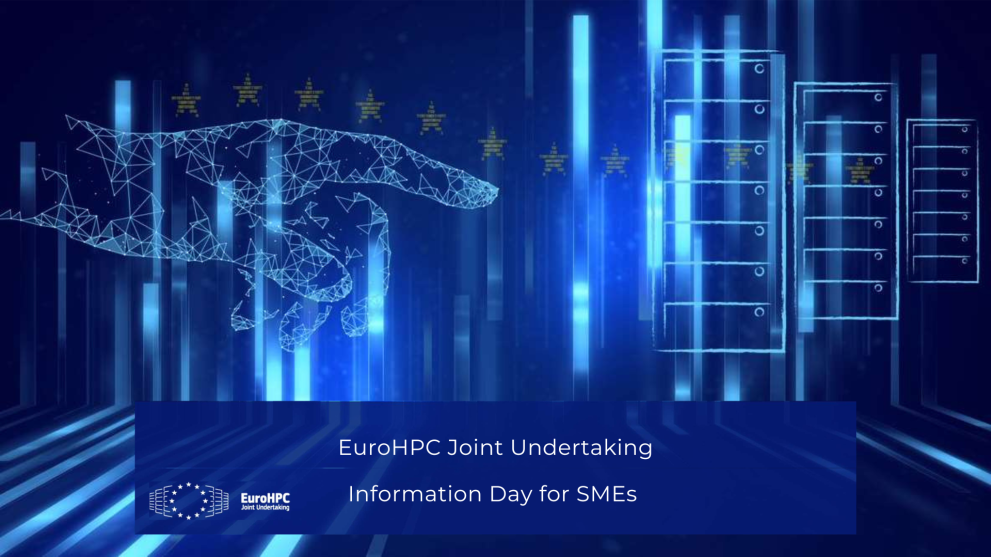 Around 50 SMEs from the Horizon 2020 member and associated countries participated to the online webinar.
During the event the EuroHPC JU Executive Director, Anders Dam Jensen, gave an introductory presentation of EuroHPC JU and its mission. The possibilities of utilisation of EuroHPC JU supercomputers by SMEs and its Research and Innovation (R&I) programmes for SMEs were presented by Evangelos Floros, Head of the Infrastructure sector and Daniel Opalka, Head of the R&I sector. 
Currently, the EuroHPC JU systems are being utilised by over 20 SMEs and over 50 SMEs are involved in several EuroHPC JU R&I projects or profited from these. Lilit Axner, EuroHPC Programme Officer for Infrastructure, presented a handful of these SME success stories as well as discussed the advantages and prerequisites related to SME use of HPC.
The last session was a step-by step tutorial on how to apply to EuroHPC JU supercomputing calls given by Klara Mestrovich and Krishnakshi Bhuyan, Programme Officers Peer-review.
The audience provided many interesting questions to Programme Officers during the two Q&A sessions.
EuroHPC JU staff is happy to see the large interest from SMEs and to receive many positive feedbacks and requests after the Information Day. Considering the success of this virtual event, EuroHPC JU is planning to organise several similar others.
More details
Find the presentations of the event under this section:
Details
Publication date

20 April 2023

Author