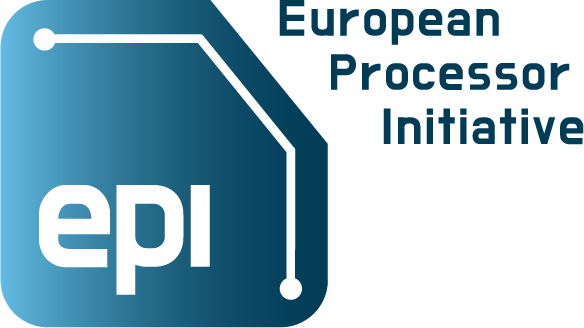 The European Processor Initiative (EPI) is a cornerstone of the European initiative towards strategic autonomy in HPC, chip technologies and infrastructure. The project has completed its first three-year phase (2018-2021), delivering cutting-edge technologies for European sovereignty such as the Rhea General-Purpose Processor (GPP) and a proof-of-concept implementation of European accelerator technology.  
The second phase of the project will build on the achievements of the first phase with the following objectives: 
Finalise the development and the bring-up of the first generation of low-power processor units; 
Develop the second generation of the GPP applying technological enhancements targeting the European Exascale machines;  
Develop the second generation of low power accelerator test chips, usable by the HPC community for tests; 
Develop sound and realistic industrialisation & commercialisation paths and enable the long-term economical sustainability with an industrialisation path in the edge computing area, demonstrated in a few well-chosen proofs of concept like autonomous shuttles or video surveillance. 
EPI focuses on processor technologies based on ARM and RISC-V instruction set architectures (ISA) to address the central challenge of developing a competitive European microprocessor and accelerator including the required technology to integrate and use the resulting products for HPC and other applications.
Project duration

1 Jan 2022 - 31 Dec 2025

Project locations
Stakeholders
Coordinators
Participants