This year, the Europe Day celebrations will take place in Esch-sur-Alzette, European Capital of Culture. Alongside a vast cultural program, this day will highlight two key priorities: European Youth and the Green Deal.
The EuroHPC JU will be present throughout the day with an information stand presenting its actions, achievements and also its opportunities for students, researchers and relevant users.
In the EuroHPC JU stand, representatives of the University of Luxembourg will be present to highlight one current opportunities: EUMaster4HPC, the first pan-European Master of Science in High Performance Computing. Representatives of LuxProvide will also be part of the celebrations to introduce Meluxina, the EuroHPC supercomputer located in Bissen, Luxembourg. 
Join us for this day of celebrations, visit our stand to have fun, meet our team and discover what supercomputers are all about and what they are used for! 
high performance computing

Monday 9 May 2022, 12:00 - 18:00 (CEST)

Esch-Sur-Alzette, Luxembourg
Practical information
When

Monday 9 May 2022, 12:00 - 18:00 (CEST)

Where

Centre Ville & Campus universitaire Esch-Sur-Alzette

4018 Esch-Sur-Alzette, Luxembourg

Languages

English, French

Organisers
Description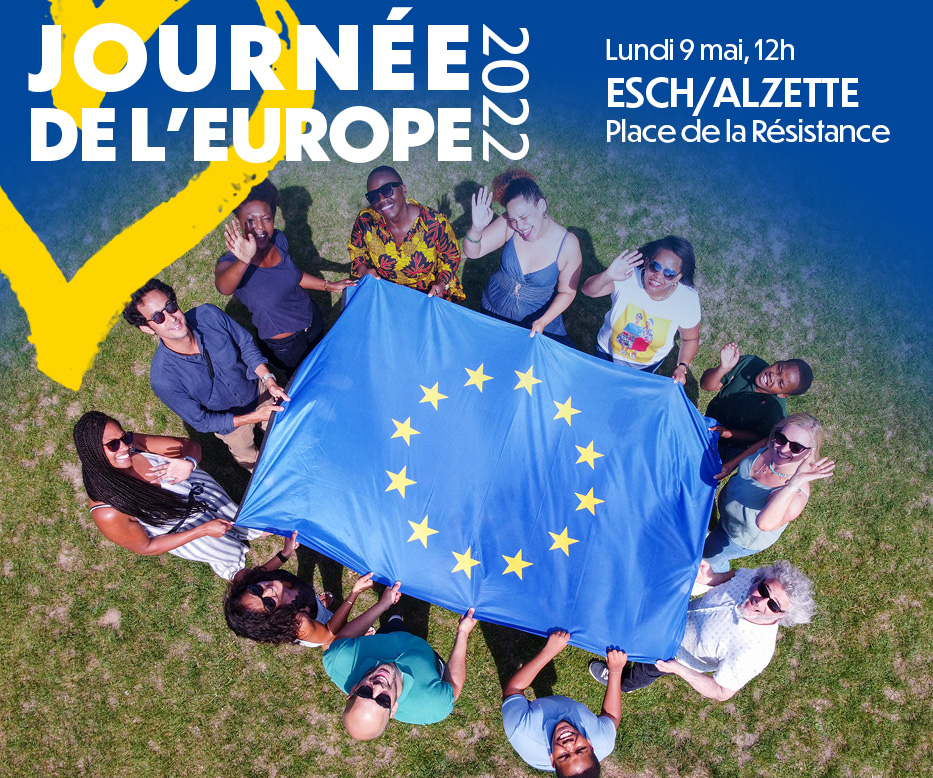 Fête de l'Europe- Esch-Sur-Alzette