The European High Performance Computing Joint Undertaking (EuroHPC JU), together with other European Institutions, was part of the Europe Day celebrations on Tuesday, 9 May 2023 at Place de l'Europe (Kirchberg), in Luxembourg City.
From 12:00 pm to 6:00 pm, the Place de l'Europe turned into a European Village, where visitors were able to discover many stands, enjoy concerts and food trucks. There was also be a Kids Corner.
At the EuroHPC JU stand you could find a real supercomputer's blade and a picture of our Leonardo supercomputer on a real-size banner. We also enjoyed playing games with guests on where our supercomputers are located across Europe, and answered to interesting questions regarding the HPC future opportunities.
With more than 70 stands from national countries, EU entities and different institutions, many visitors came to visit the stands despite the rainy day. Moreover, as this year we celebrate the European Year of Skills, the focus of the day was also to highlight the importance of lifelong learning, empowering people and companies to contribute to the green and digital transitions, supporting innovation and competitiveness.
On the same day, the Court of Justice of the European Union opened its doors to visitors.
The EuroHPC JU was present throughout the day with an information stand presenting its actions, achievements and also its opportunities for students, researchers and relevant users. 
Representatives of LuxProvide were also part of the celebrations to introduce Meluxina, the EuroHPC supercomputer located in Bissen, Luxembourg, together with representatives from EUMaster4HPC, who provided all materials and information needed for interested students.
Thank you for visiting our stand! We hoped you enjoyed seeing us at the EuroHPC JU stand! See you next year!
high performance computing

Tuesday 9 May 2023, 12:00 - 18:00 (CEST)

Luxembourg
Practical information
When

Tuesday 9 May 2023, 12:00 - 18:00 (CEST)

Where

Place de l'Europe (Kirchberg) - Luxembourg City

Languages

English

Organisers
Description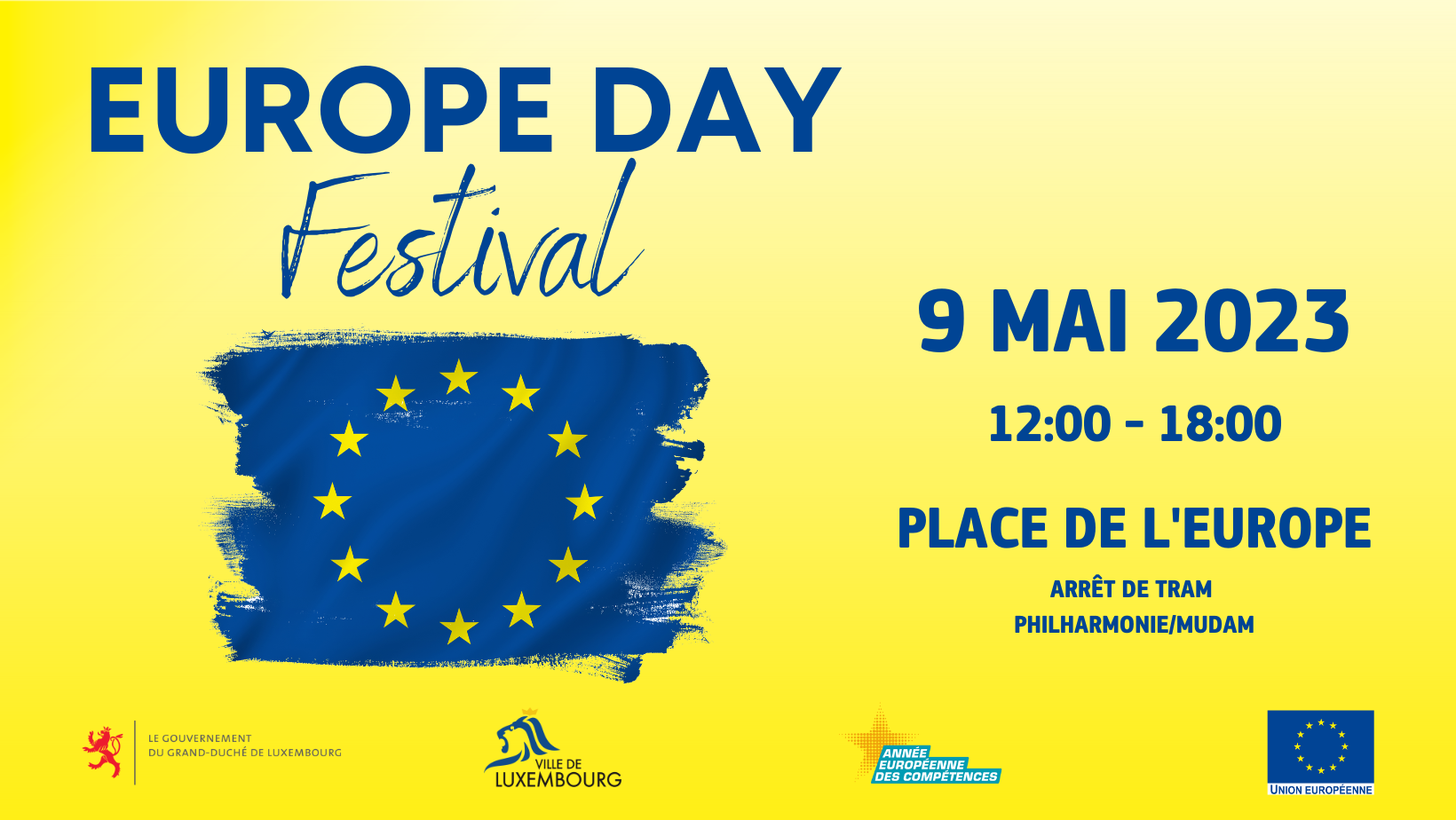 Fête de l'Europe - Place de l'Europe à Luxembourg-Kirchberg (Tram stop: Philharmonie/MUDAM)