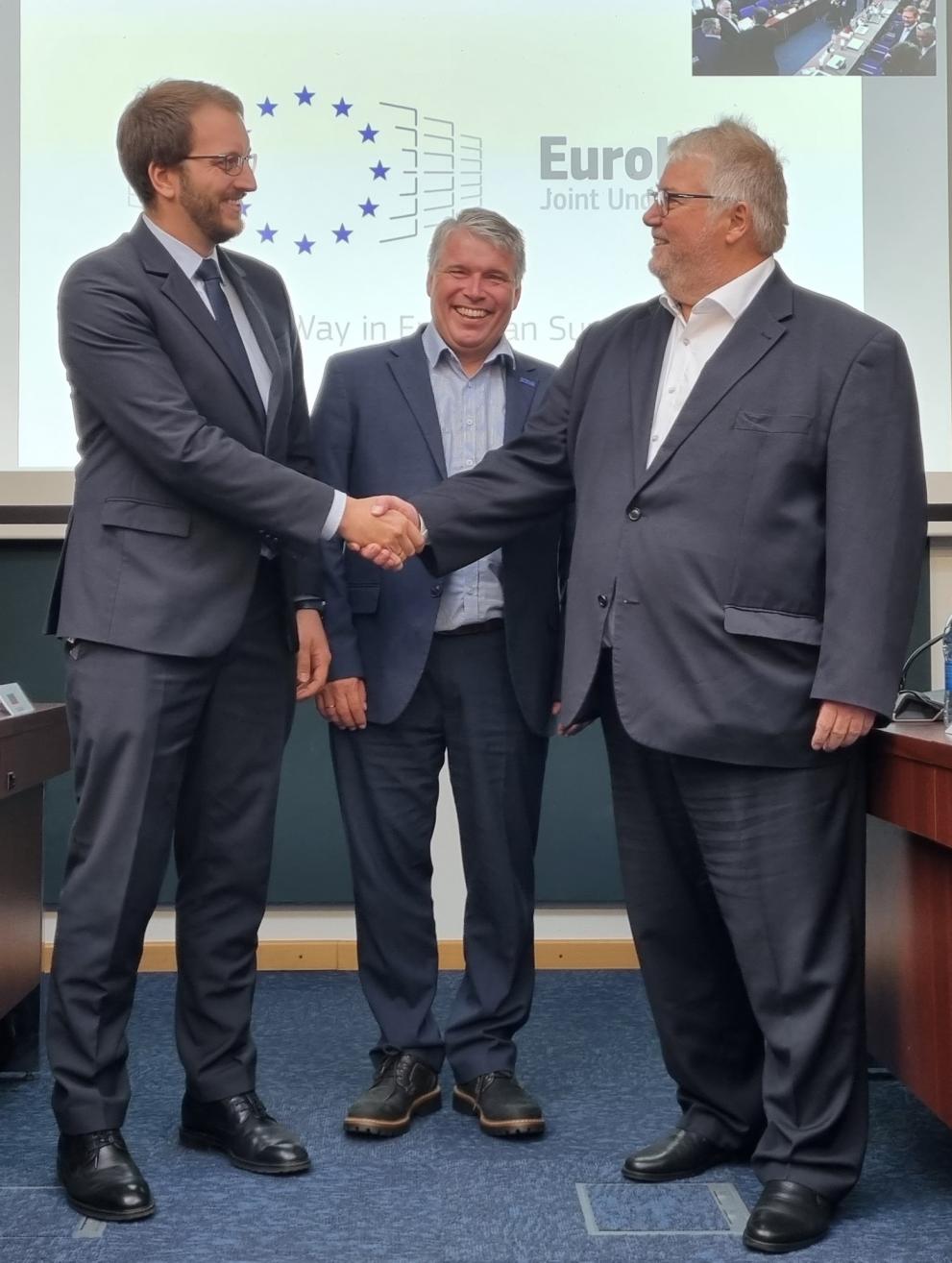 Rafal succeeds Dr Herbert Zeisel, who will step down after having served as EuroHPC JU Chair for four years.
Rafal has a lifelong interest in Science and European Research. He earned a Masters degree of Science in Physics from the Faculty of Physics of the University of Warsaw. He started his career working as National Contact Point for different Research Programmes of the EU. He has represented Poland as a national expert for several years across a number of European governance bodies. In particular, Rafal represented Poland in the Governing Board of European Open Science Cloud (EOSC) and in the Horizon 2020 Programme Committee for Research Infrastructures.
Rafal has been involved in the EuroHPC initiative since its inception. In 2018, Rafal was appointed as Polish EuroHPC sherpa, advising experts in the Council of the EU to support the drafting of the Council Regulation establishing the new Joint Undertaking. He has been EuroHPC JU Governing Board representative for Poland since the first meeting in November 2018.
In parallel, Rafal is also the current Head of the Global Challenges Section at the National Contact Point Department of the National Centre for Research and Development (NCBR), the Polish executive agency supporting innovation. As such, he manages a team of National Contact Points in the framework of the Horizon Europe Programme, the EU's key funding programme for research and innovation.
Among its tasks, the Chair should organise and chair the GB meetings and moderate the discussions of the Governing Board, as well as representing the Governing Board at external meetings and events, and act as interface between the EuroHPC JU Governing Board and any other body, authority or stakeholder.

Background
The EuroHPC Joint Undertaking is located in Luxembourg and was established in 2018 and reviewed by means of Council Regulation (EU) 2021/1173 to enable the EU to become a world leader in supercomputing.
The governance of the EuroHPC Joint Undertaking is assured by three bodies: a Governing Board, an Executive Director and an Industrial and Scientific Advisory Board.
The EuroHPC JU Governing Board is composed of representatives of the EU and Participating States. The Commission and each Participating State appoint one representative to the Governing Board. Each representative may be accompanied by one expert.
The Governing Board is responsible for strategic policy making and funding decisions related to the activities of the Joint Undertaking, including all the public procurement activities.
Details
Publication date

11 October 2023

Author